Here they are! The video tutorial for the no-glue window boxes is up and you can watch it now or save to your YouTube library to watch later when you're actually making the box.
The video is one for all the no-glue bow box templates in the Cut Cute Crafts shop. The different lid design doesn't change the assembly of the box, so even if you have template with different lid, this video will show you how to gather it together.
The only sticky material needed is to attach the acetate window to the inside of the lid. I used hot glue in the video because it's quicker, but you can also use double sided adhesive tape or some glue for plastic.
If you don't know how to set up Cricut Design Space to score and then cut the cardstock, check here.
Here's a link to the pet cat & dog window boxes in the Cut Cute Paper shop on Etsy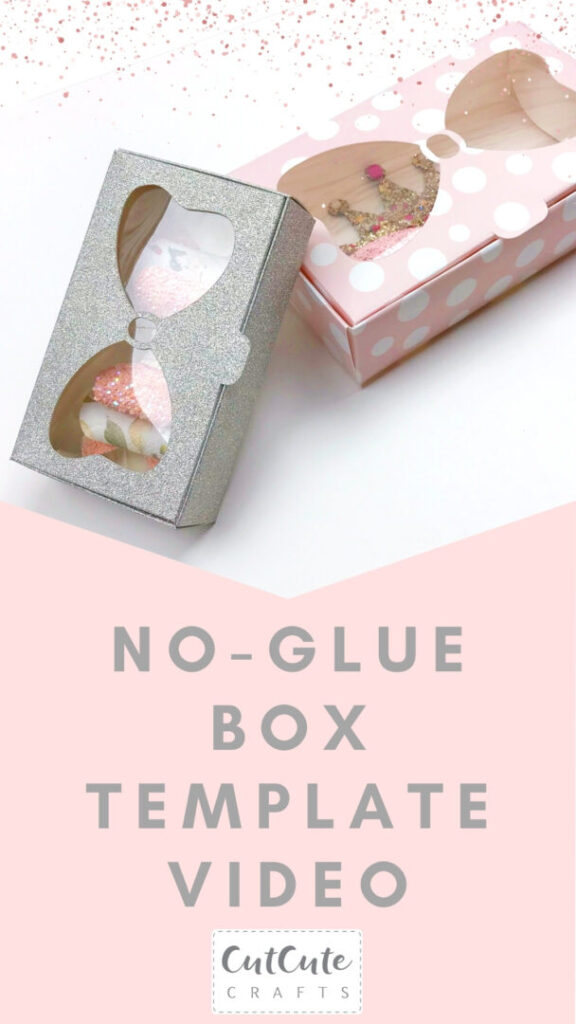 [ms-form id=1]