Paper is magical and one of my favorite mediums. This time I designed a set of party decorations in the Swan Princess theme. I've wanted to make paper swans for a long time. Did my best to simplify the designs so that they're within the comfort zone of most Cricut and Silhouette crafters and fairly quick to make, so this is what I got.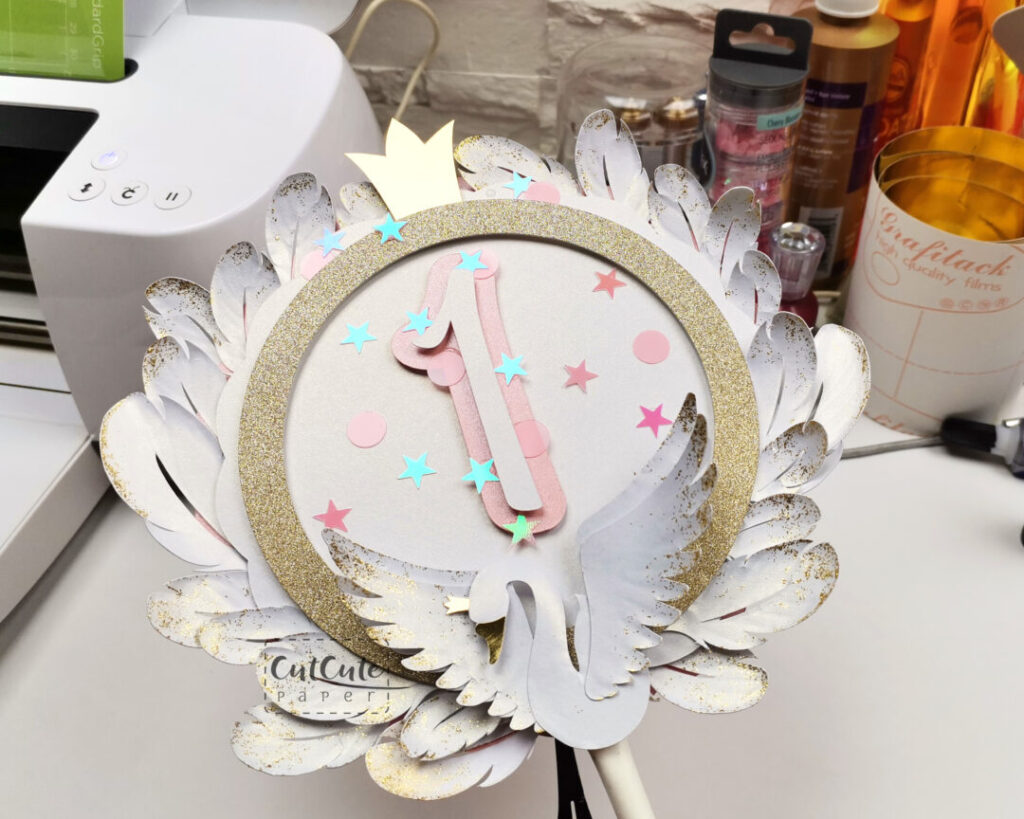 It's a centerpiece or cake topper – whatever suits you. It could even be made to a wall decoration if you replace the number with a monogram letter and hang it.
Anyway, all was made with the metallic/pearlescent cardstock in white and pink form Folia and a sheet of gold glitter cardstock from Sizzix.
The feathers are made from the white Folia cardstock. Shame, but the photos don't do justice to the stunningly beautiful delicate shimmer the cardstock has.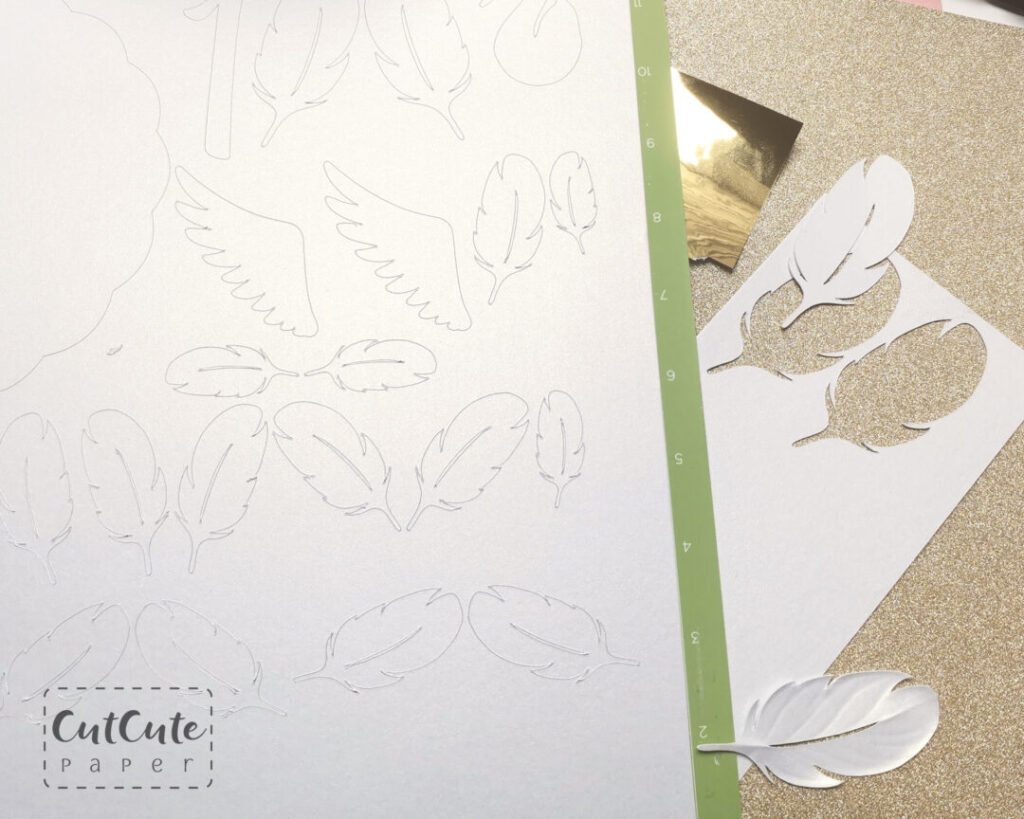 I cut all the feathers from one sheet of cardstock. I could've saved half the sheet if I took the time to align them better in Design Space, but was so inpatient to get my hands on the feathers that I just loaded the file and sent to cut.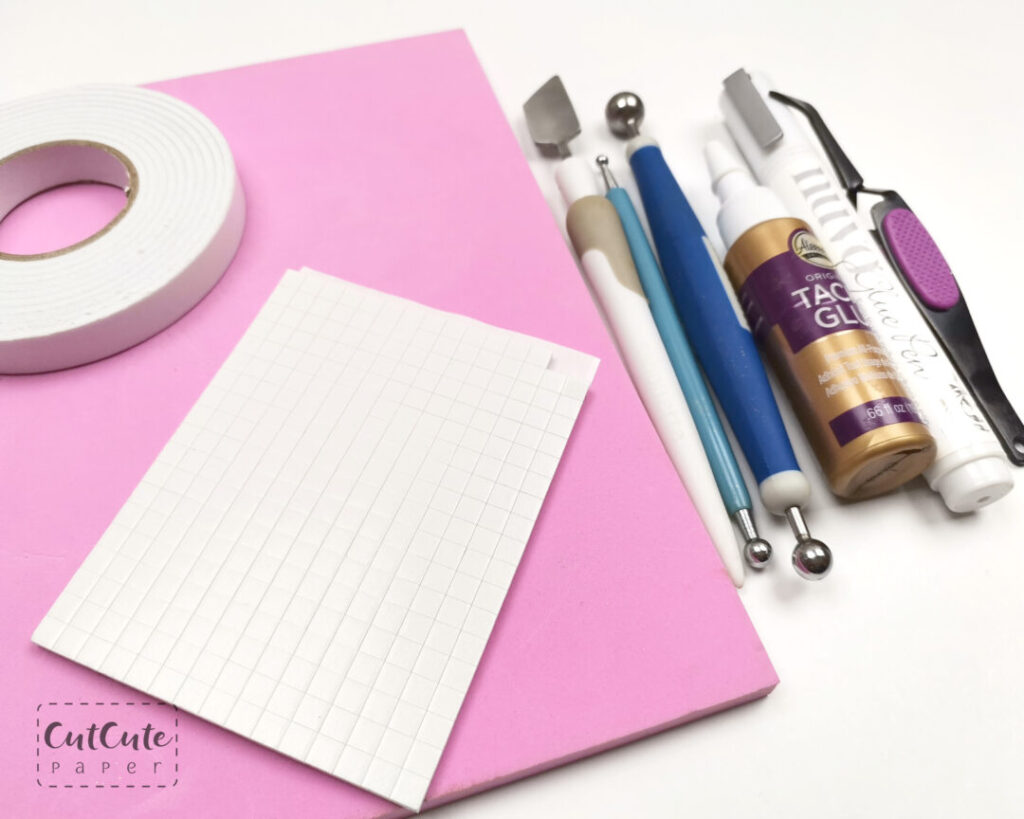 These are the tools I prepped for this project, but for the feathers I needed only the flower shaper tools with the ball ends and the foam pad.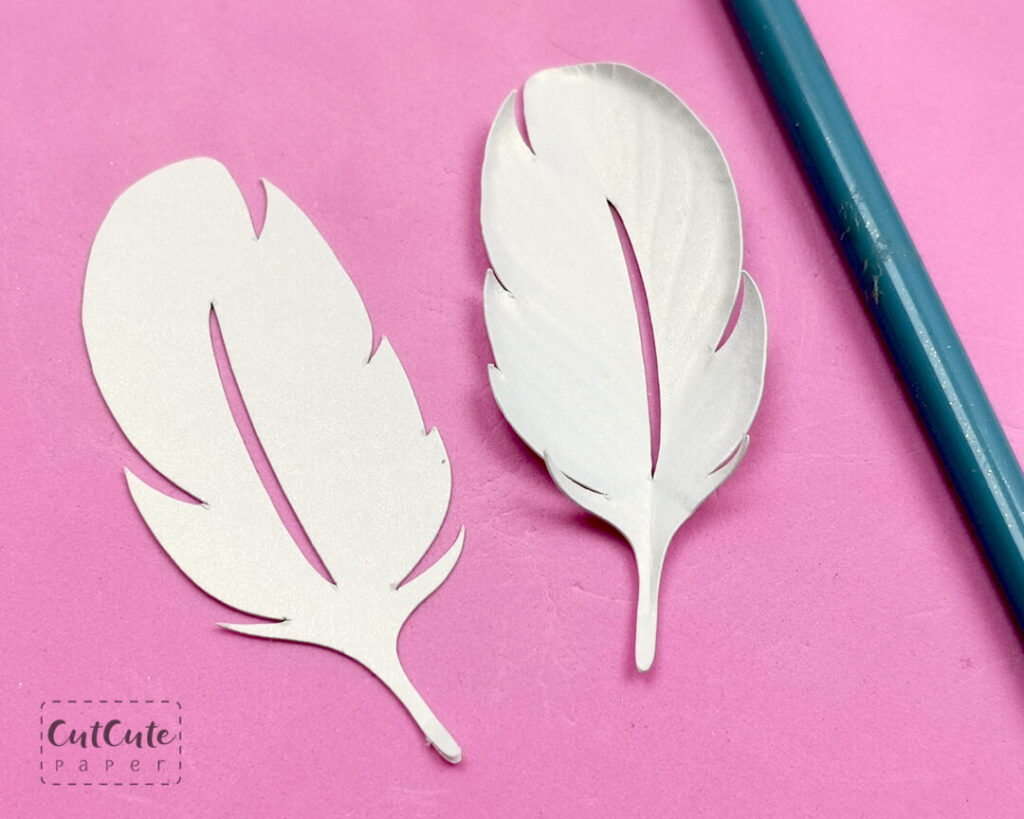 To shape the feathers I used the smallest sized ball around 2-3 mm in diameter and went repeatedly over the outer edge of the feather back and forth with medium pressure. It breaks the paper and the edge starts to curl up. Then I did the same with next size ball, probably 4-5 mm diameter and also went a bit to the inside from the edge.
You can see on the photo above the gentle ridges that go with the feather hairs – made those at the end with the smallest ball size.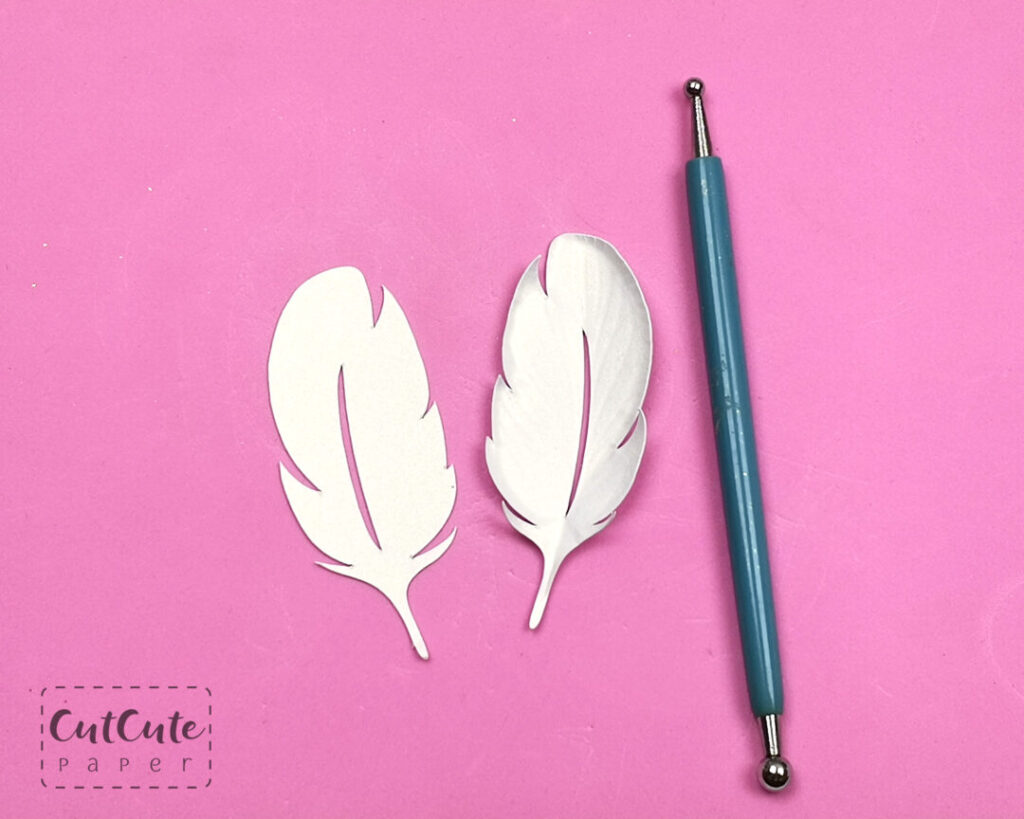 I wanted to add some rougher shimmer to the feather edges and grabbed the Marabu glitter liner for textile. It works great on cardstock! I put a tiny blob on the end of the feather and dab and smear with finger to get the glitter to where I want it.
It dries clear and the glitter stays in place.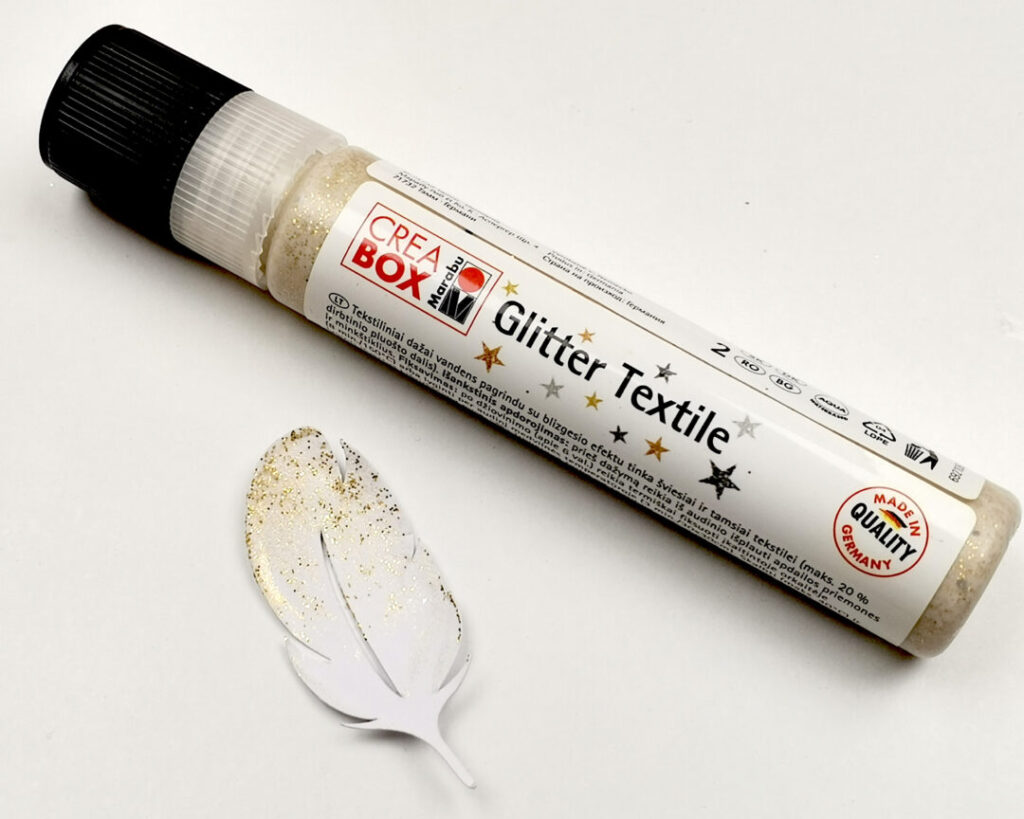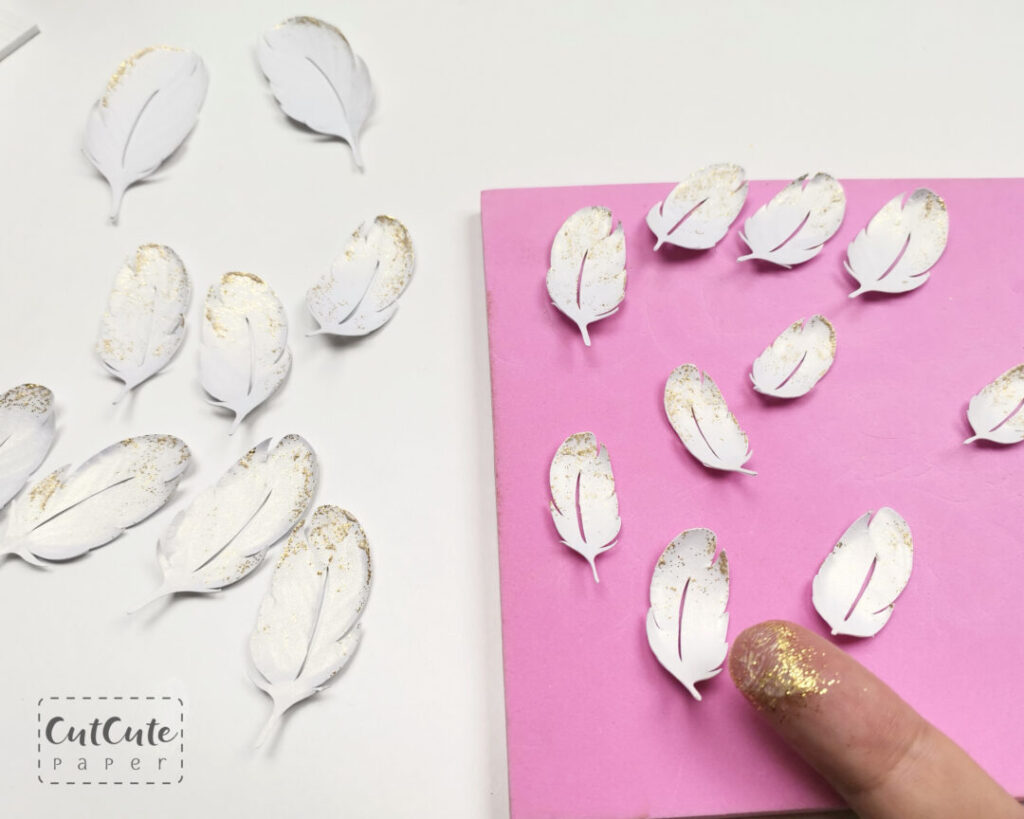 Next I left the whole batch to dry before attaching them to the centerpiece with the swan.
You can check the whole thing templates in our Cut Cute PAPER shop here.
Next time I'll try transfer gel and hot foil for more controlled detail.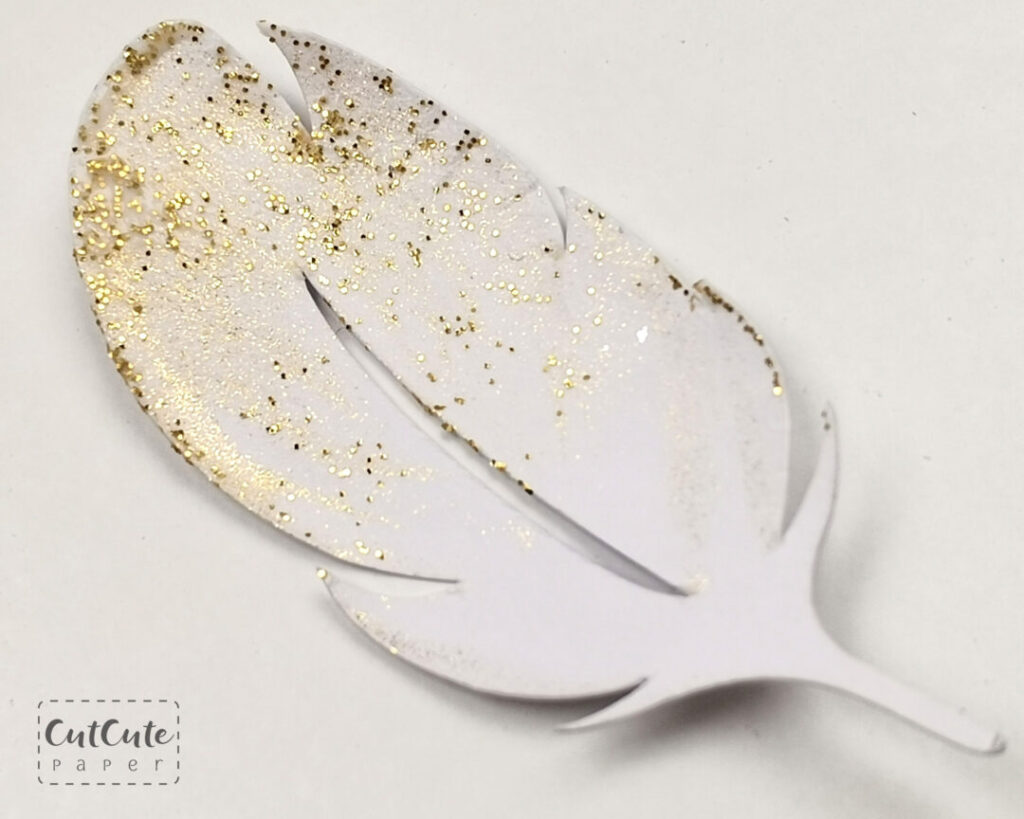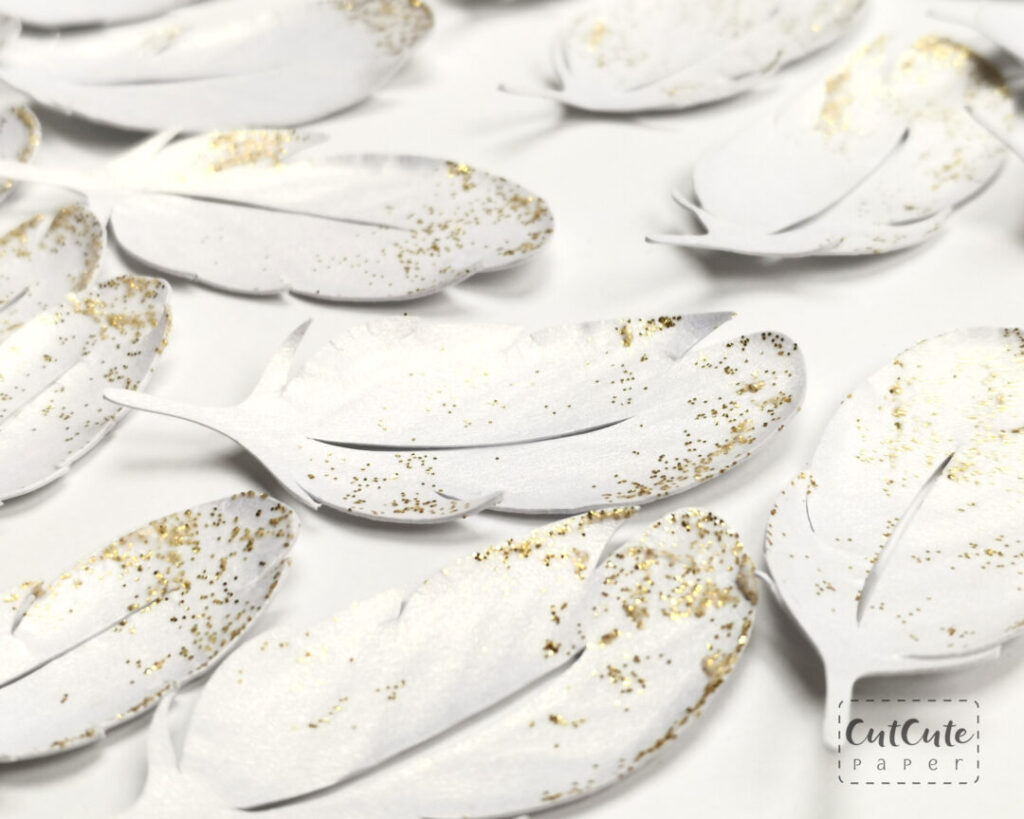 [ms-form id=1]