Instead of making a PDF with instructions for this simple banner, I thought it would be better to just post it here, so more people can see it and make it.
Here's a couple of free digital papers for you to download if you want to print and make the exact same banner. I printed on white Canon cardstock on a Canon G series printer.
So let's start.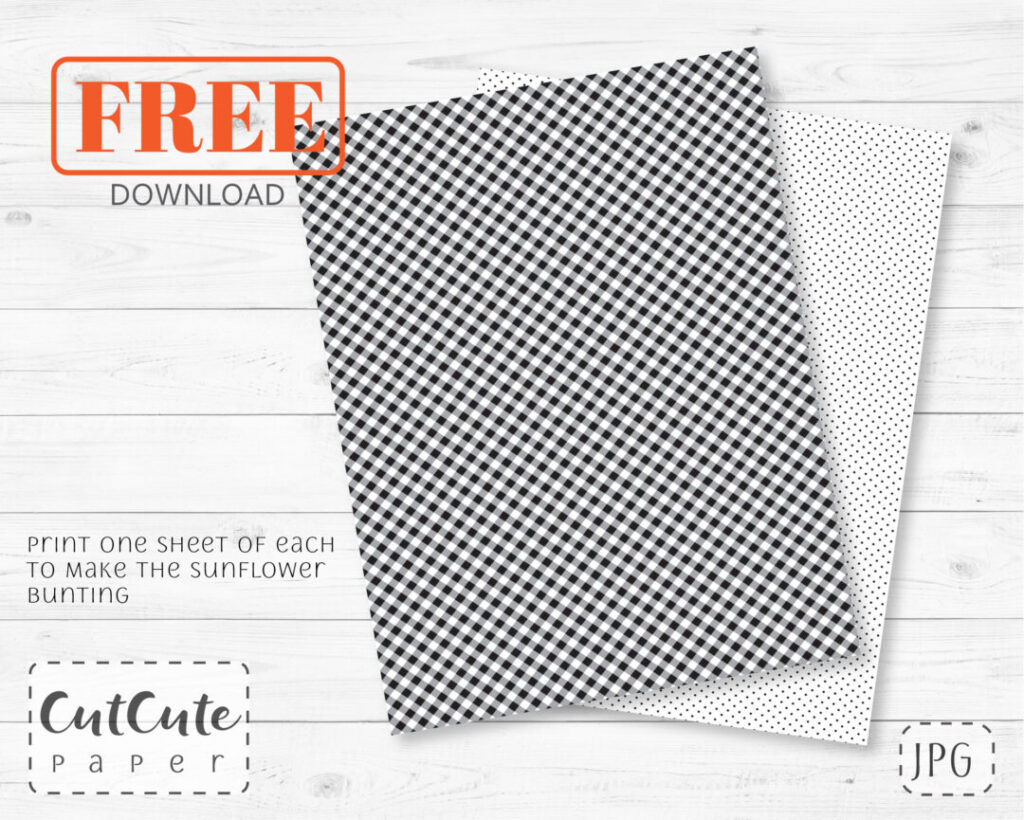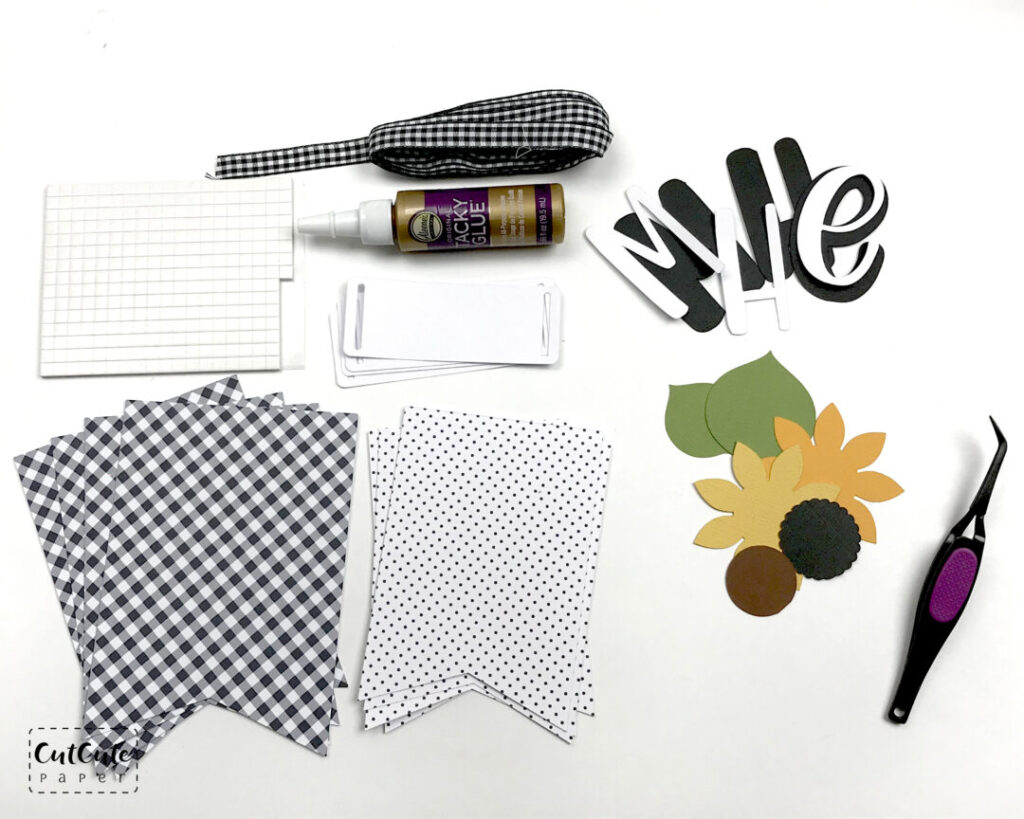 You will need two sheets of patterned cardstock, one sheet of white cardstock and small scrap pieces of sunny yellow, orange, green, brown and black cardstock.
To gather it all together I used some white glue and foam tape and squares.
A pair of tweezers might be helpful 🙂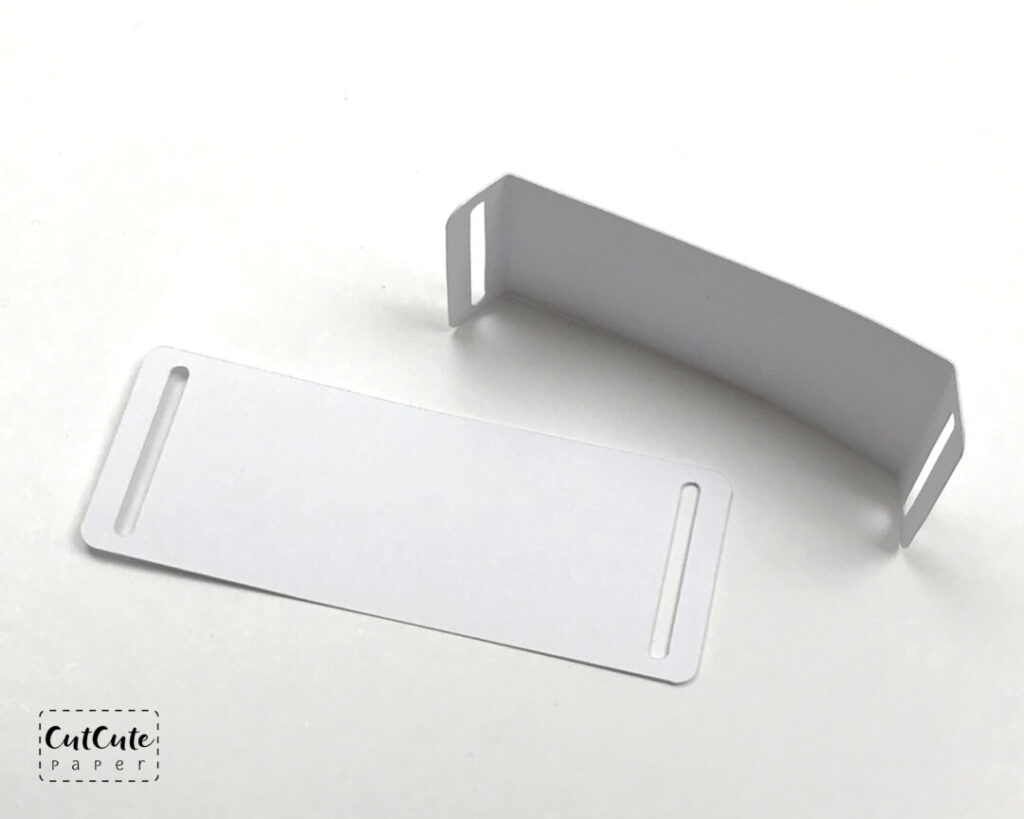 Start with folding the back pieces like shown on the picture above. The slits will allow for up to 1 inch wide ribbon. these will hold the ribbon and bunting in a perfect position.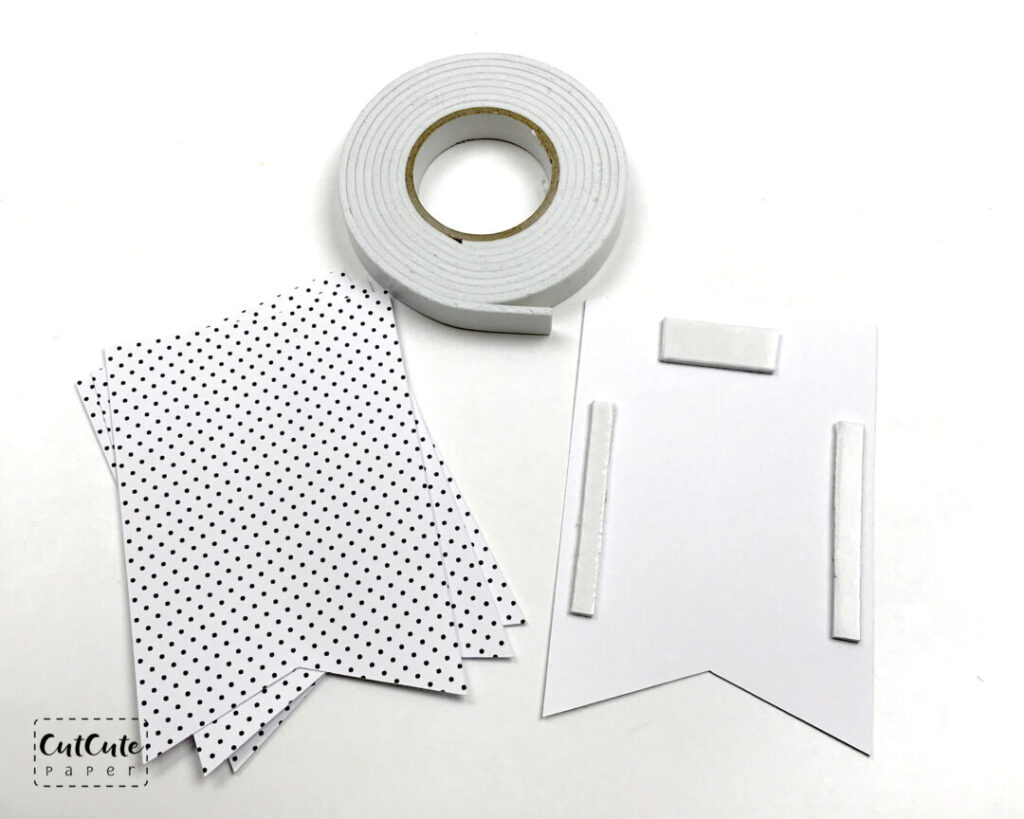 Next add some foam tape to the back top and sides of the smaller banner shapes.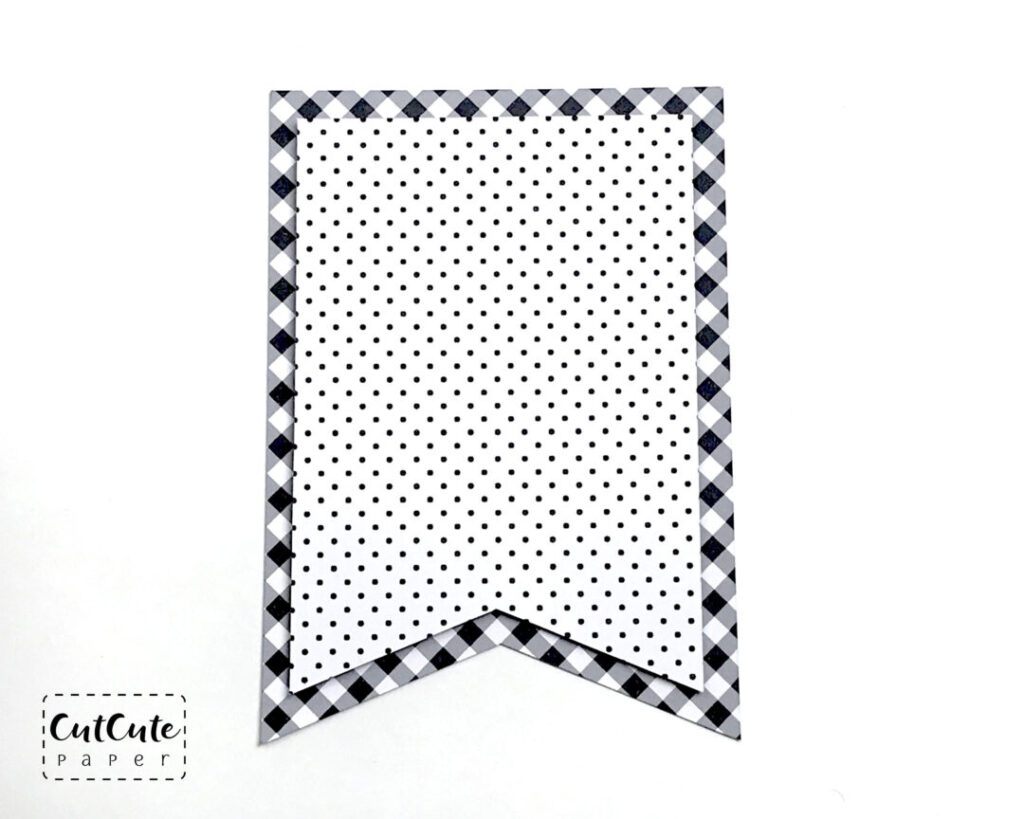 Peel the protective paper off of the foam strips and stick each piece to a larger gingham piece.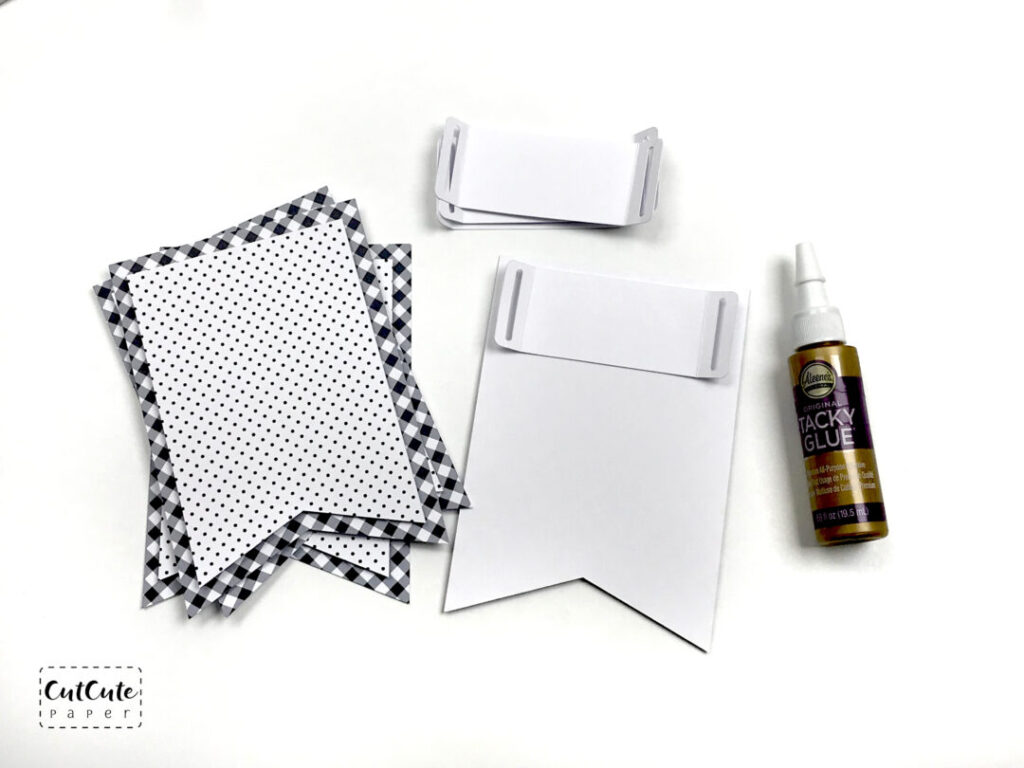 Next glue the rectangular attachments to the center back of each gingham piece. To make sure the banner will hang at the same level, glue the hangers so that the top edge is app. 1/8 inch from the edge of the gingham piece.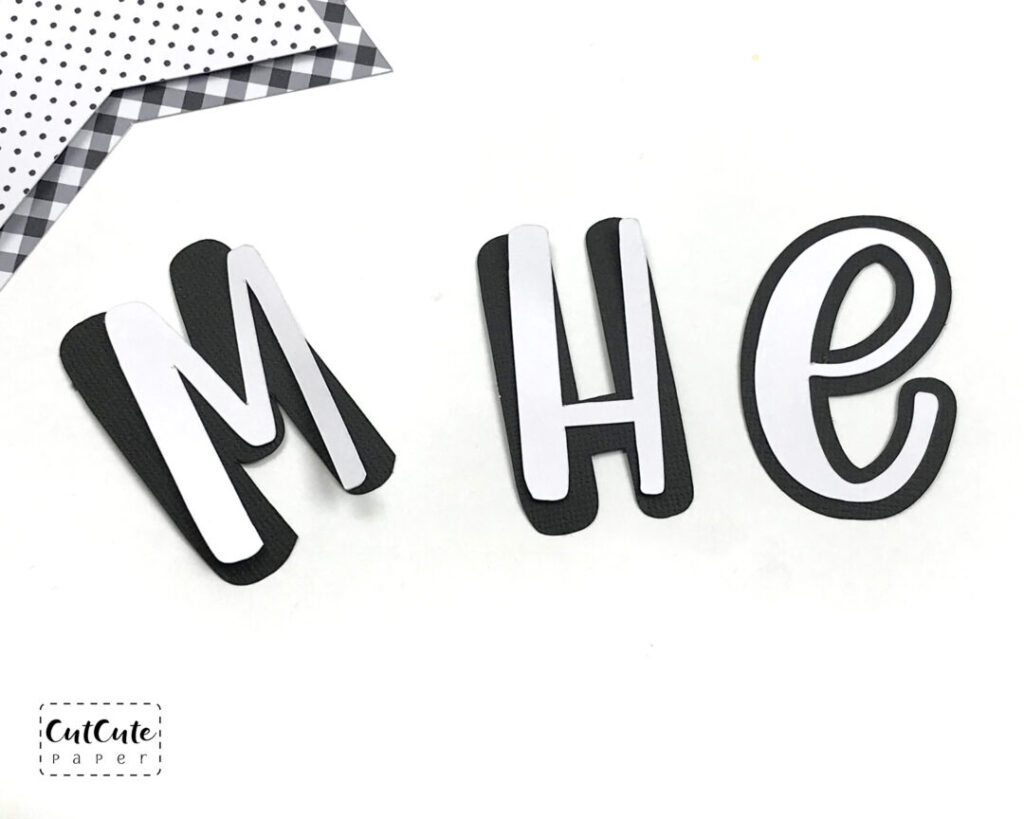 Assemble the letters with a few dots of glue.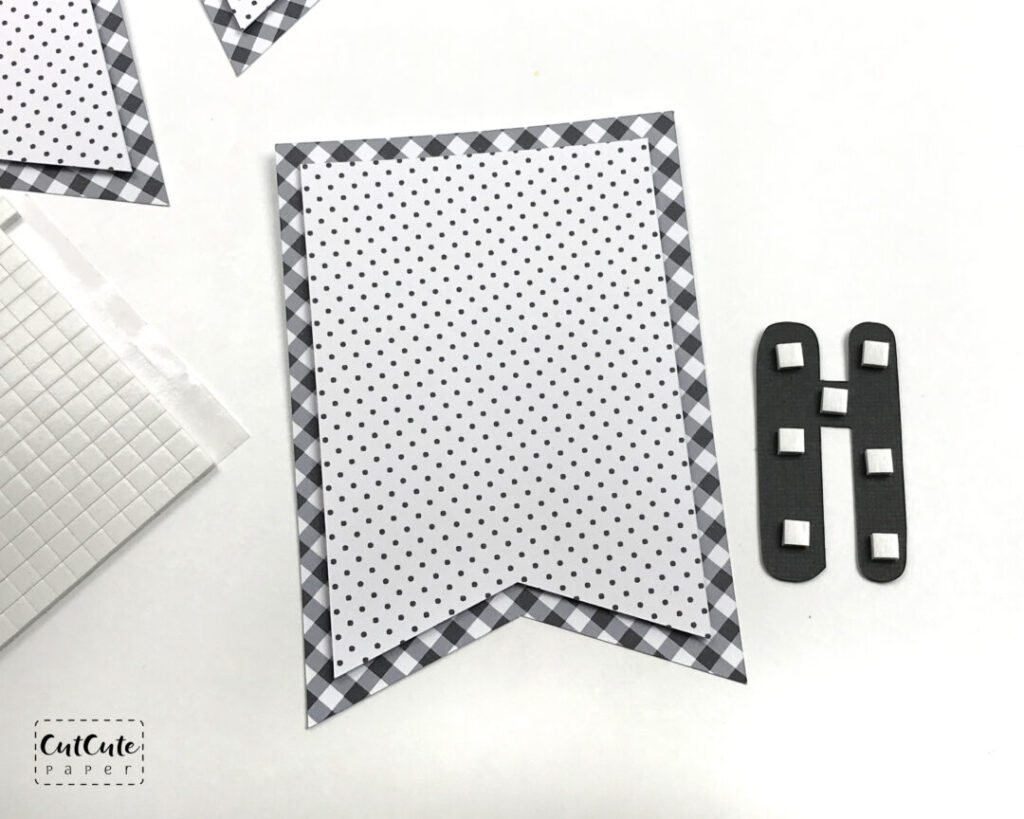 I added a few foam squares to the back of each letter and then centered it over the dotted piece.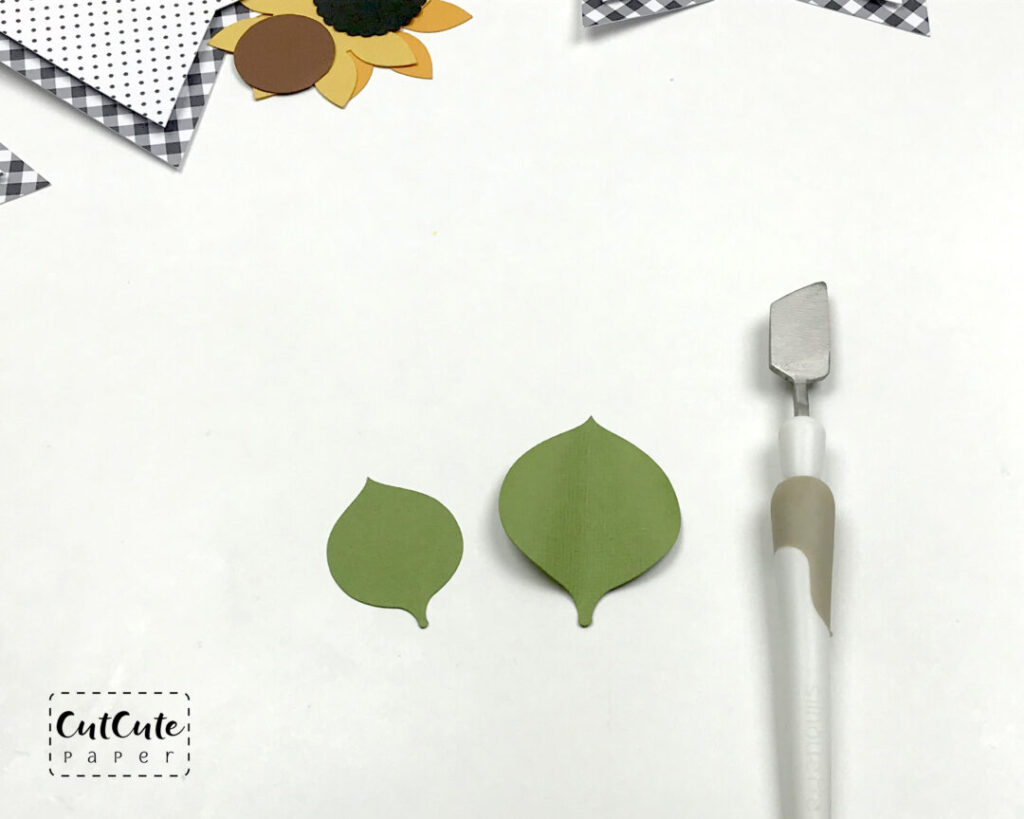 Next are the Sunflower's leaves. I used the spatula to press a line in the middle and fold slightly. Then I curled the leaves sides with the tool's end.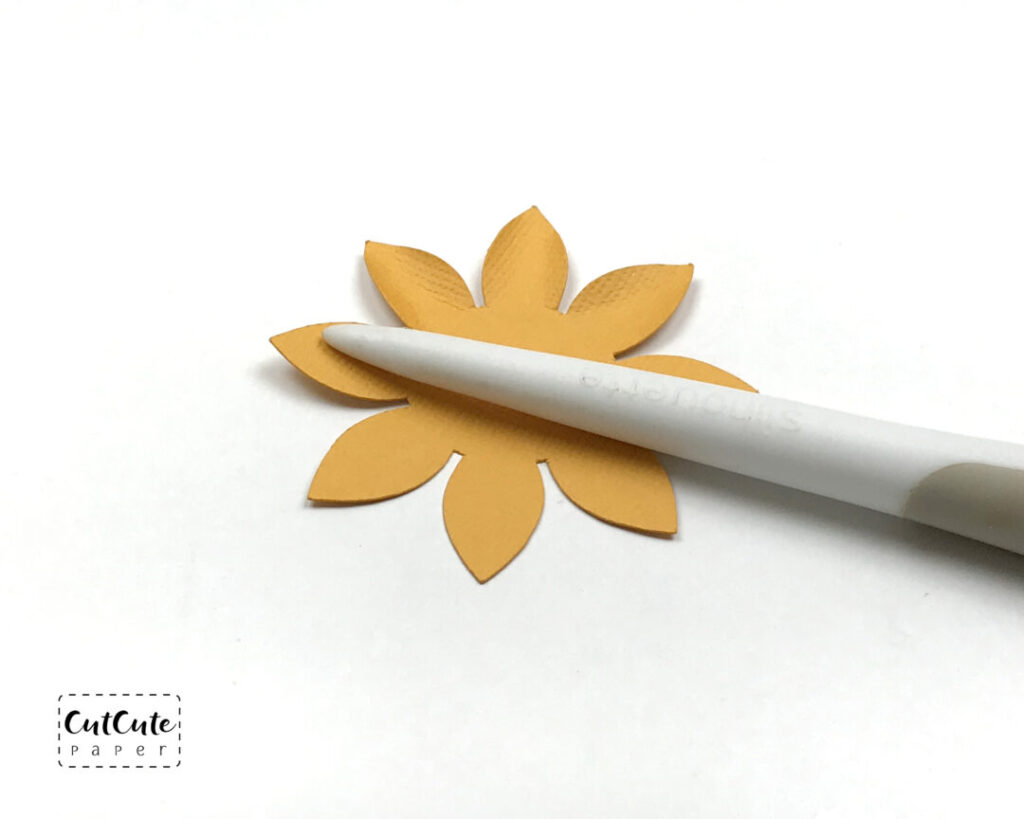 Then I curled the petals of the yellow and orange flowers.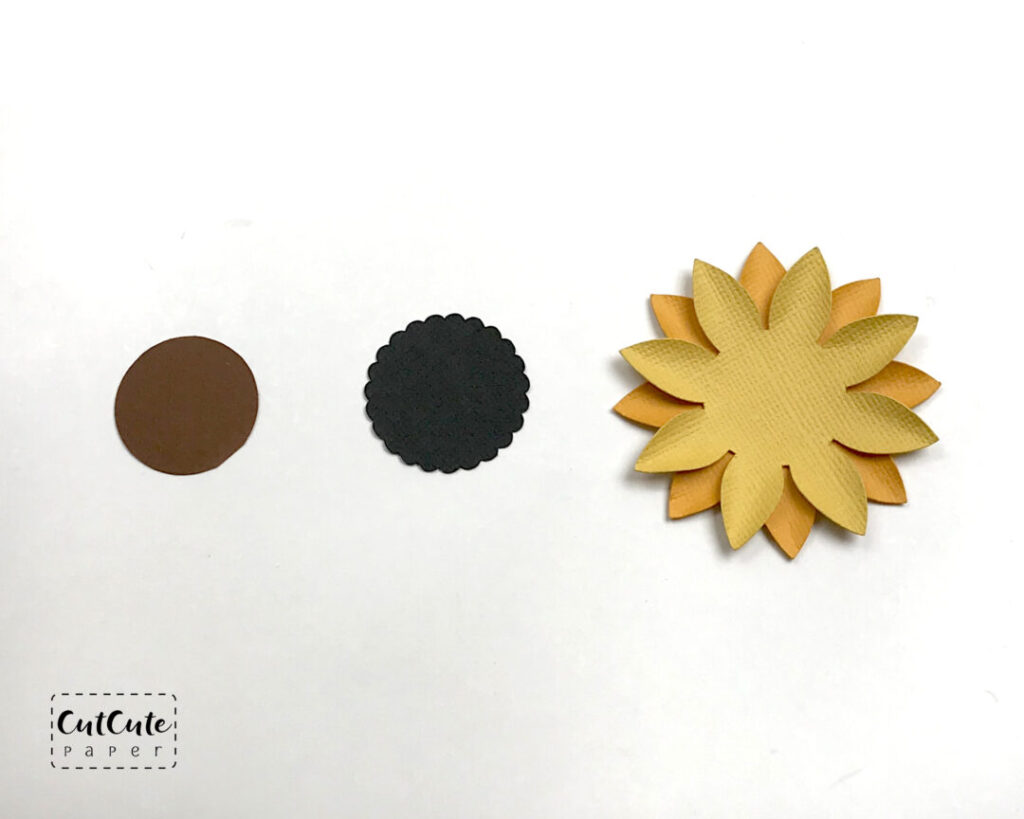 The two flowers go one on top of the other, but offset in a way that the petals lie in between. Then on top goes the black circle and over it the brown. I used a few squares of foam tape to give some distance from the center and prevent the petals from being pushed down by the center.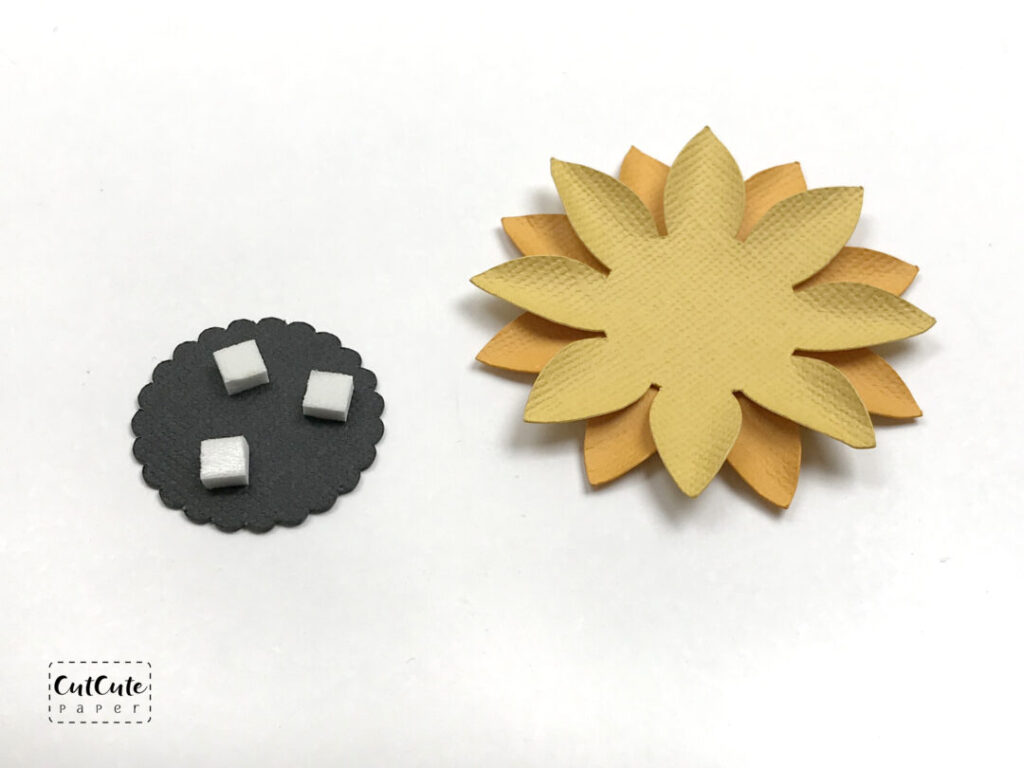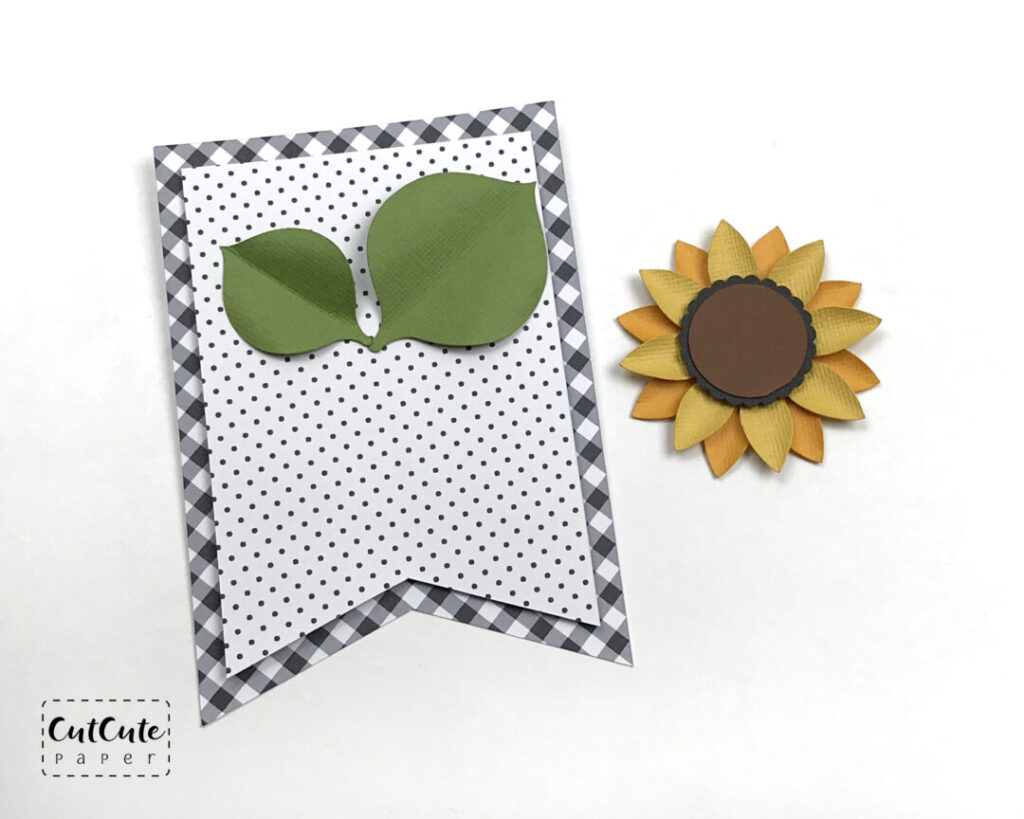 The leaves can be arranged any way you like. I just glued them to the banner with a few dots of white glue.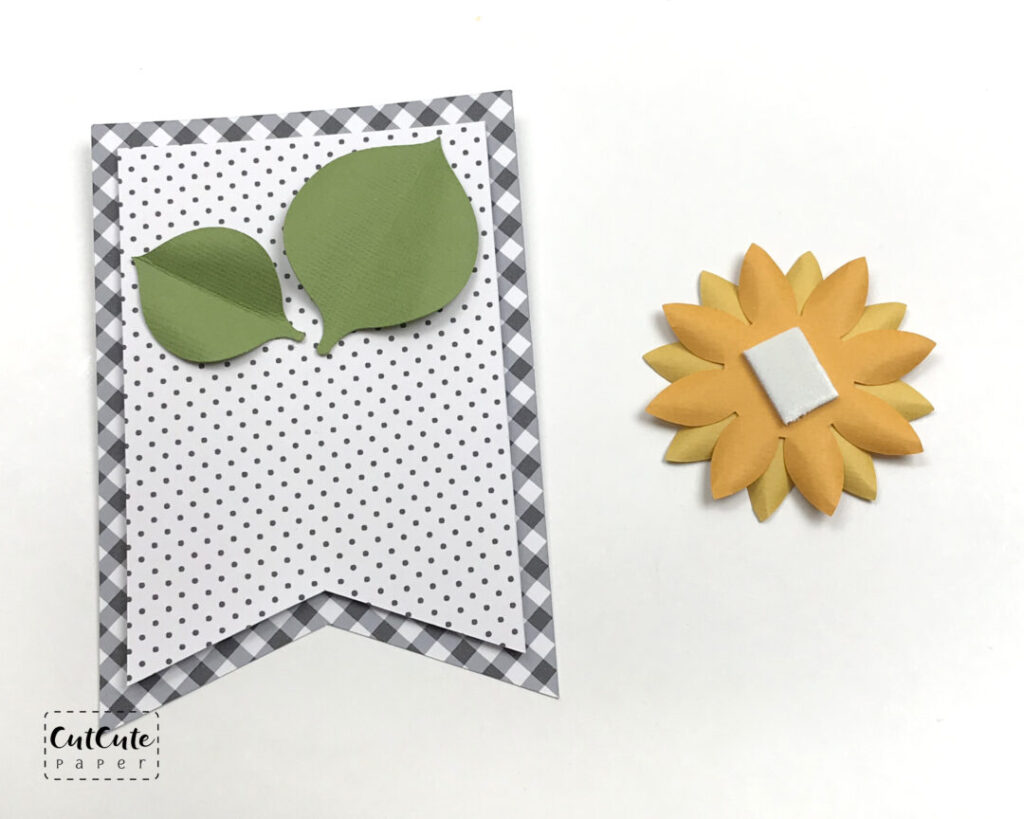 Again, to prevent the leaves from being pushed down and flattened by the flower, I used a piece of foam tape to attach it.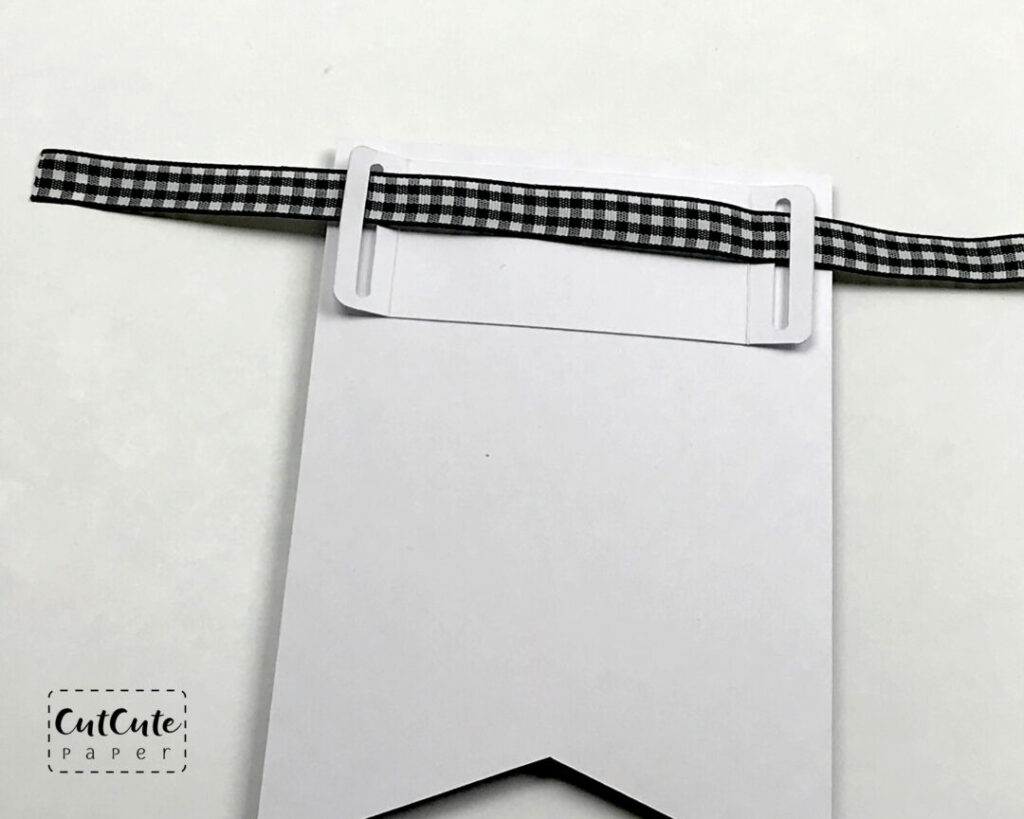 And last – I threaded a black gingham ribbon through the openings at the back of each piece.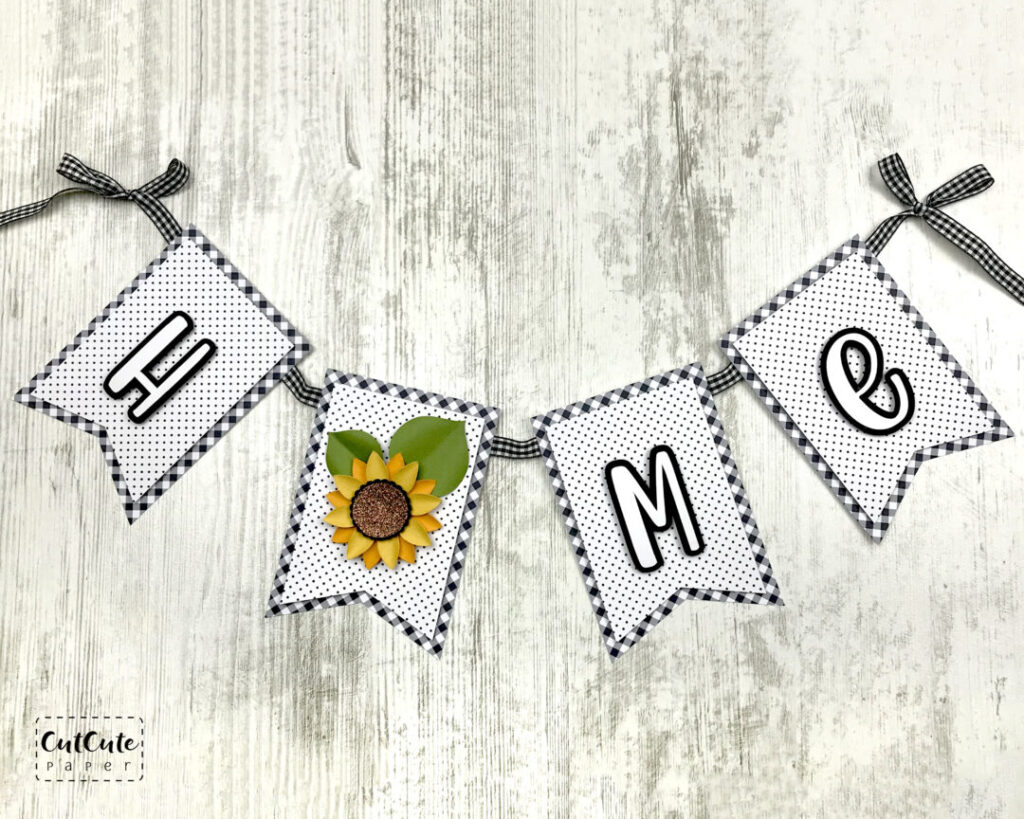 Here it is 🙂 Hope you like it!
If you want to make the same banner, the sunflower and banner templates are available in the Cut Cute PAPER shop.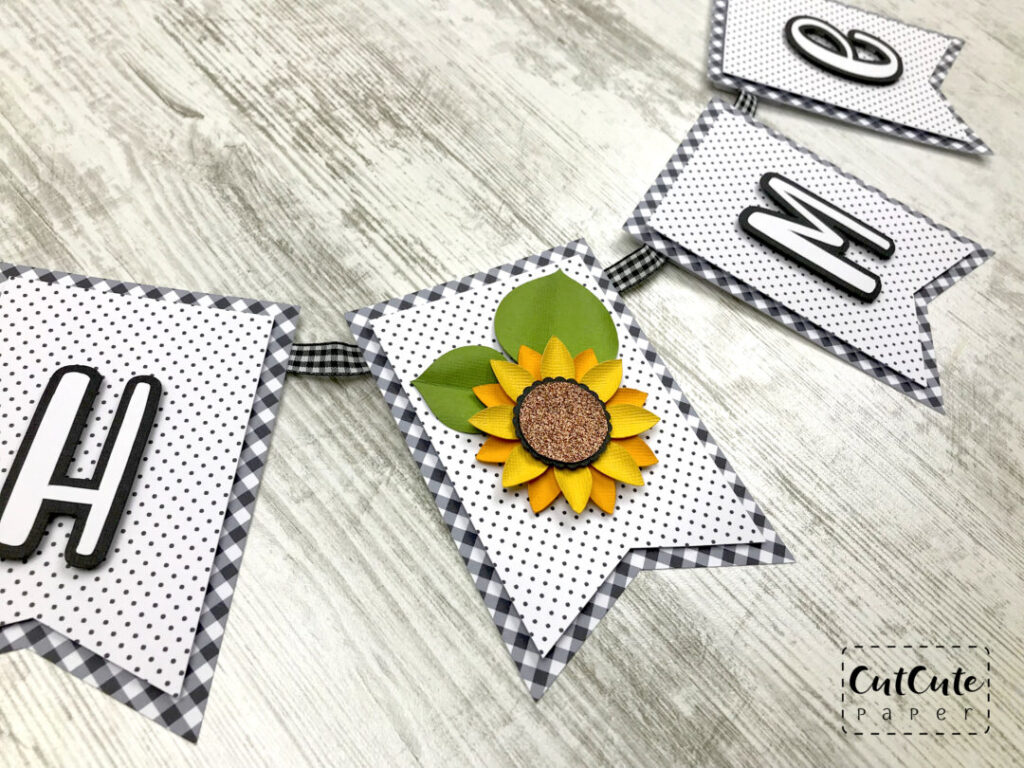 [ms-form id=1]