I got back to machine embroidery after a pause of more than 5 years and found out the perfect backing for my custom made hair bow material – embroidery backing.
There are many kinds and I won't go into detail here, but medium weight cutaway backing for machine embroidery is what you need if you decide to print your own heat transfer vinyl for handmade hair bows. It's cheap and sold both online and in fabric stores where there is an embroidery section.
I've shown before how I did some material with fusible interfacing, but this is better, as the embroidery backing is the same non-woven fabric used in many faux leathers I have purchased.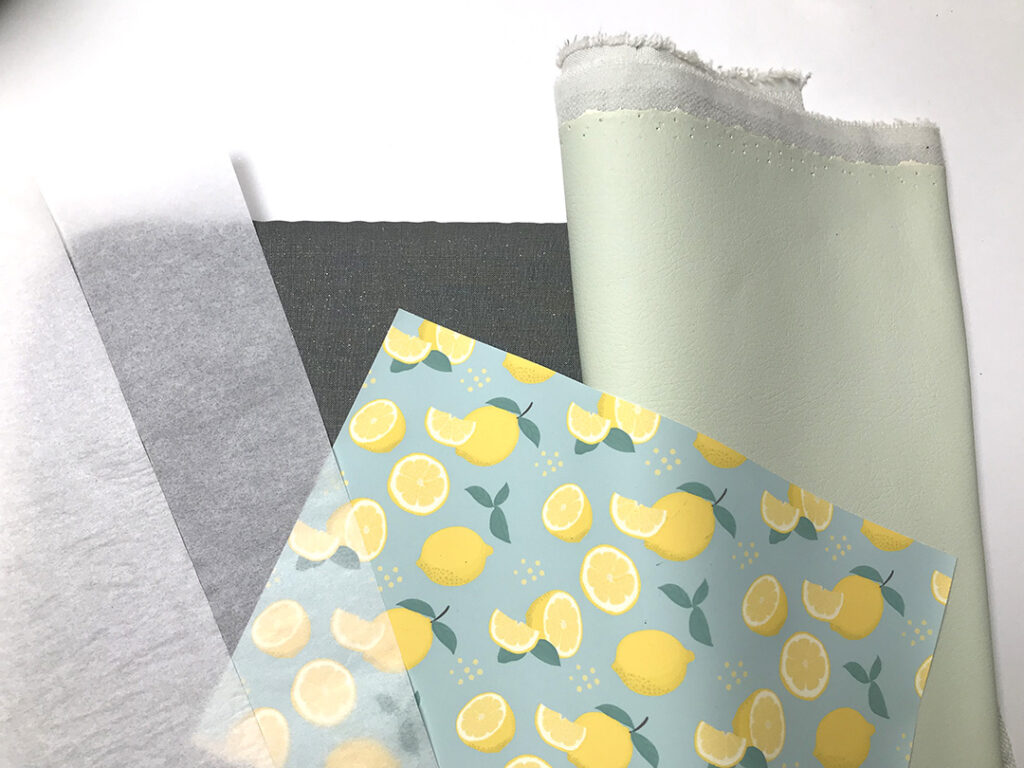 The material I got cuts like paper on the Cricut and has medium cardstock thickness. It is fabric like and waterproof like oilcloth, just softer.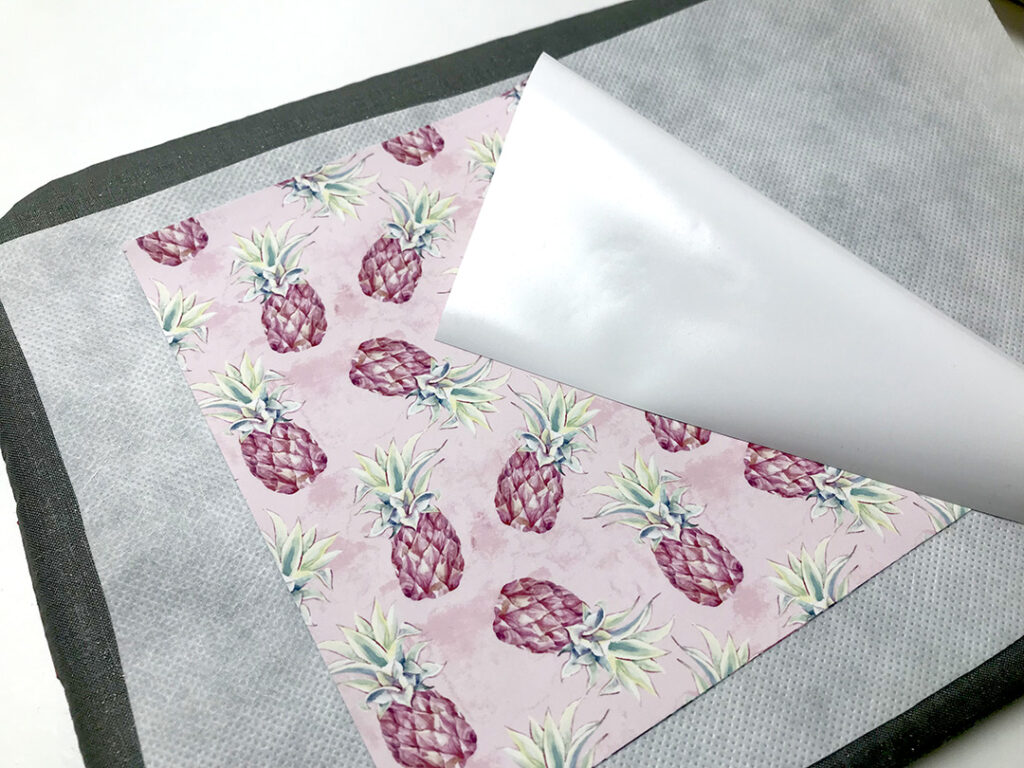 I love printing beautiful patterns for the bows and the quality of the print, as you can see, is incomparable. My HTV is printed on Canon G1010 series printer and the colors are gorgeous. They become even more vibrant after the HTV is pressed.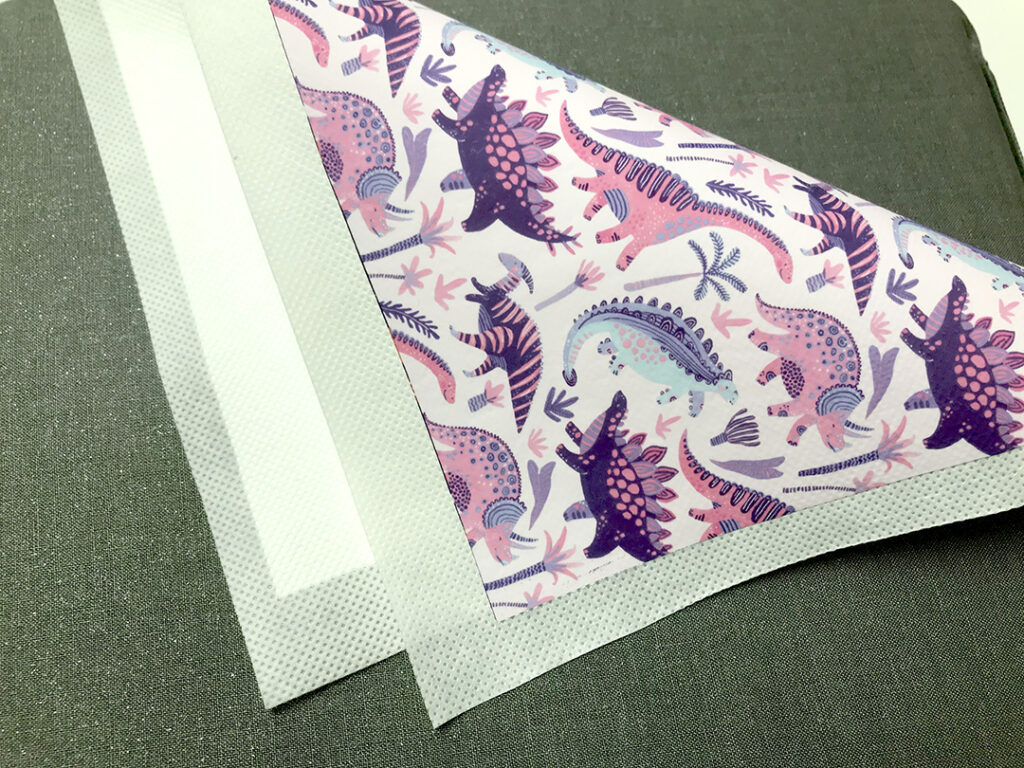 So my "technique" is to lightly press the backing to remove the moisture from the fibers, let it cool slightly and place the printable HTV on top. Cover with silicon sheet and press for about a minute. Now I found out if I hold the press for too long in one spot the HTV sinks in the fibers and gets shiny, which I don't really like. So I move the press around and don't let it sit on one area. The HTV gets stuck to the backing and the ink get sealed from the heat, while the surface remains silk matt. Win-win.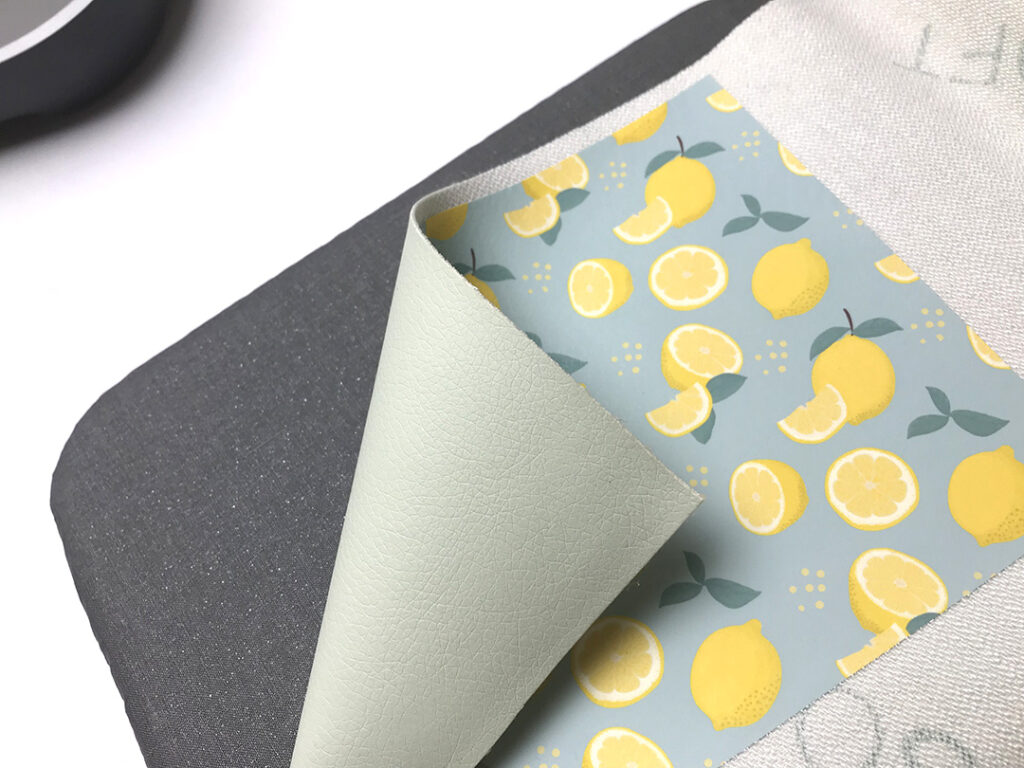 This is the way I apply printable HTV for my double sided bows too. The difference is that usually it's applied to a faux leather back. If you don't have printable heat transfer vinyl, you can use plain HTV or glitter HTV in the same way and get a double sided material for the bow designs that show both front and back of material.
Here are some examples of how I used some of the materials I made.
By the way, if you wonder where I got the images to print on the HTV, they're downloaded from the free section of Adobe Stock. You can use clipart you can purchase on Etsy, Design Bundles or other places. Just make sure it has the proper license.
[ms-form id=1]