It's practical and it's cute, so why not try and make a no-sew wallet with your cutting machine.
Of course you could sew if you wish, as the templates have built in 1/4 inch (6 mm) seam allowance.
List of materials for the faux leather wallet
8×11 inch or 20×30 cm sized sheet of faux leather, preferably pebble leather
one set of plastic or metal snap button and tools to set it
a key ring or clasp
hot glue gun and glue sticks
Cut the wallet elements from a sheet of faux leather
This is the first step. You can do it with your Cricut or SIlhouette machine using an SVG template or you can print a PDF and cut with scissors.
Never cut faux leather on your machine? Here's a helpful article that covers a lot about it and let me know in the comments if I missed to add something or you have a tip.
The template has 3 elements that are joined together to make the wallet. You can cut the outside from a different leather than the inside or add a fabric lining if you're more advanced, but here I'll show you the most basic and easiest design to make the key fob card wallet.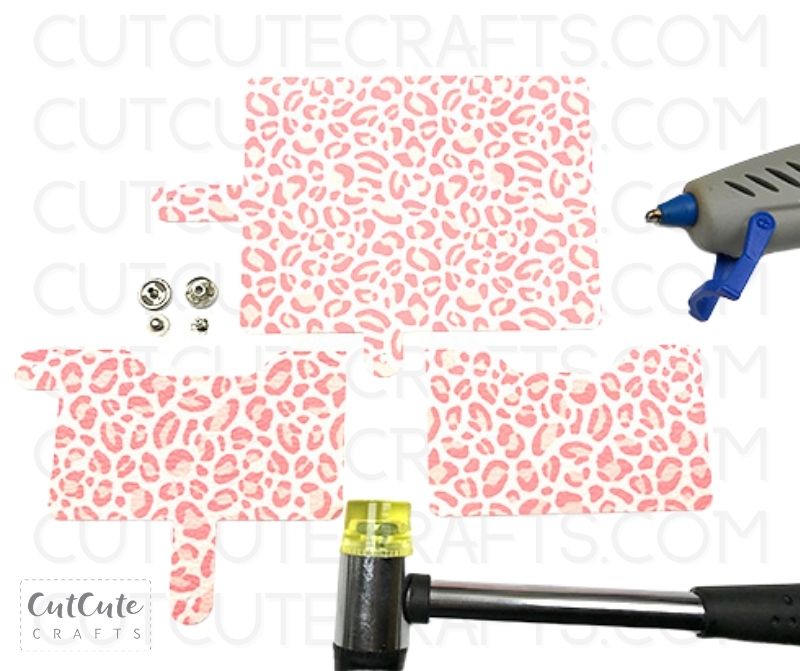 Get the glue gun ready
At this point all you have to do is gather the 3 pieces and glue or sew them together. Since the backing of this faux leather is non-woven textile, the hot glue will give a reasonable strength to the pockets. Don't use too much glue as it will weaken the "seams". If you prefer, sew instead.
Sewing tip: To sew the wallet, you need a Teflon or leather foot for your machine, but if you don't have one, you can use a layer of tissue paper or tear-away embroidery stabilizer to help the leather glide.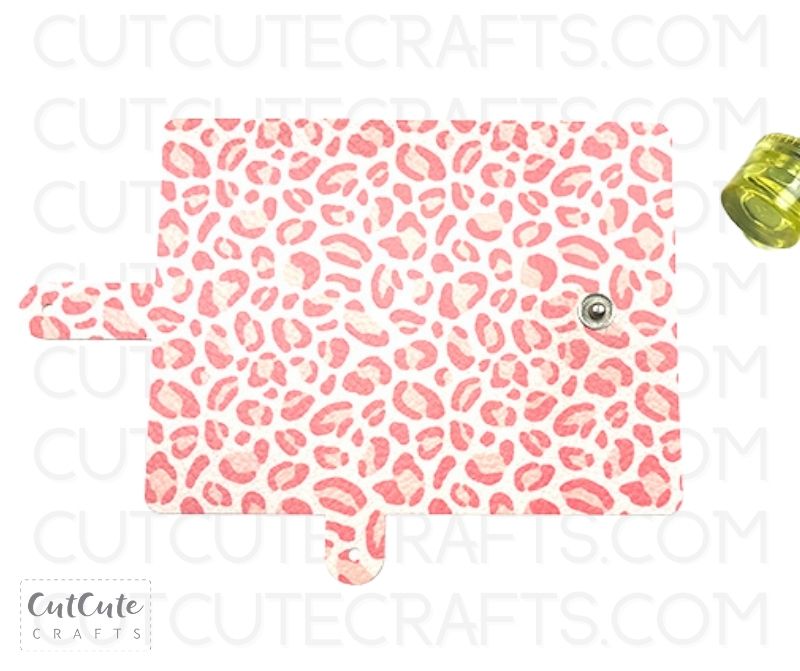 While the hot glue gun is getting warm set the male half of the button in the cut out hole (the template includes all holes needed). Set it so, that the cap faces the wrong side of the faux leather.
Next turn the piece so the backing faces up and place the pocket pieces to match the shape. One side at a time glue the pockets outer edges to the main piece.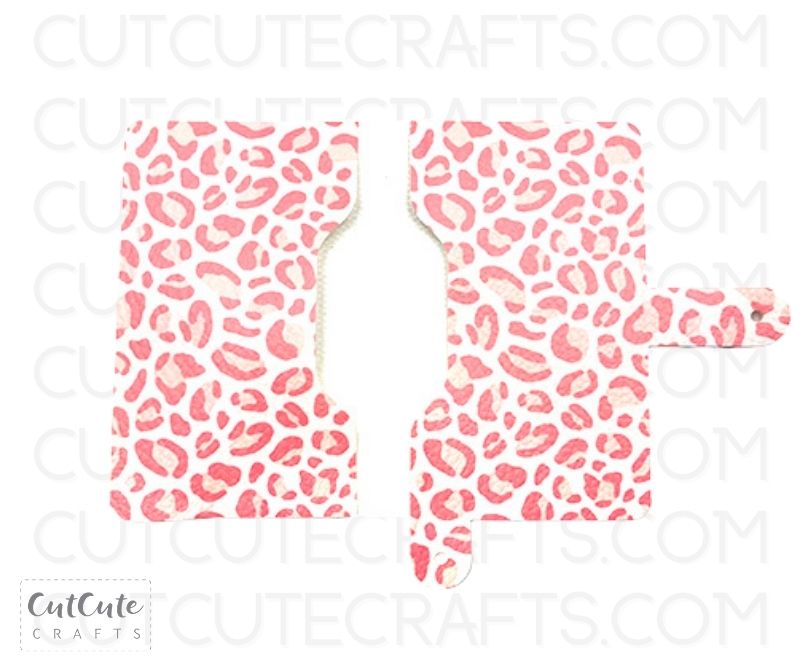 Set the second half of the button in the hole on the long strip end opposite the first button, but this time the cap should be on the right side of the leather.
Insert the key ring in the hole of the short side tag. Done!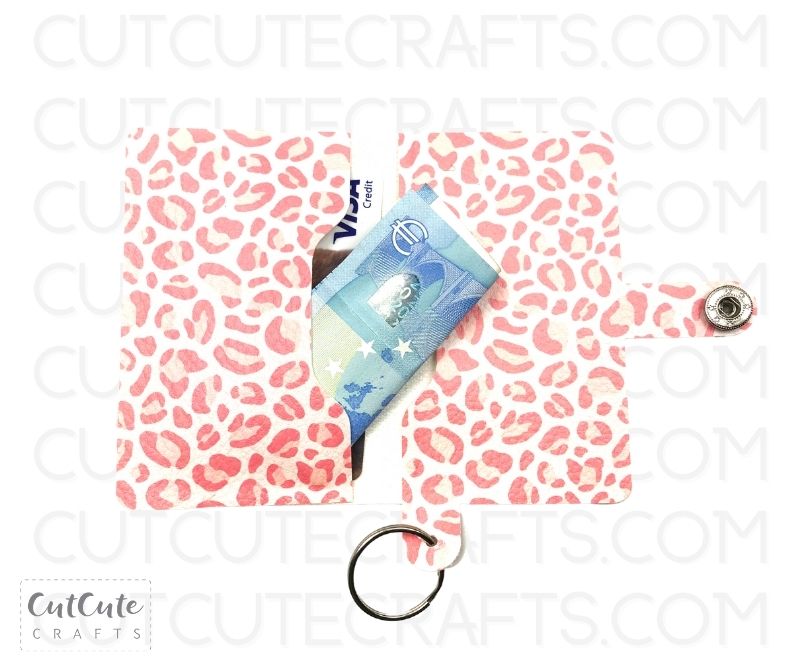 You just made a finished card wallet in less than 30 minutes! Once you make a few, it will probably take you less than 10 🙂
[ms-form id=1]