These landed in the Cut Cute Crafts shop yesterday and I hurry to tell you about them.
The unfortunate story is I shot a 20 min. video for the YouTube channel to show how easy it is to make them. Well, there's no video. The camera stopped in the middle and I didn't notice until it was way too late. So I'll have to reshoot it at some point.
The materials are gorgeous! The glitter card stock is from Sizzix Opulent Cardstock sets in Graphite, Silver and White. The color cardstock is both smooth and textured Florence line from the Vaessen Creative multi color sets. No affiliation whatsoever with any of these brands 🙂
I found out most of the craft glues I usually use have trouble holding the glitter cardstock together, so I used hot glue, which did the job.
The acetate windows were attached with a thin 1/8 in / 3mm double sided tape to the inside of the box lid.
That's all about assembling them. Then I decorated using the cutout bats from the lids and some moon and star shapes I cut from white glitter cardstock.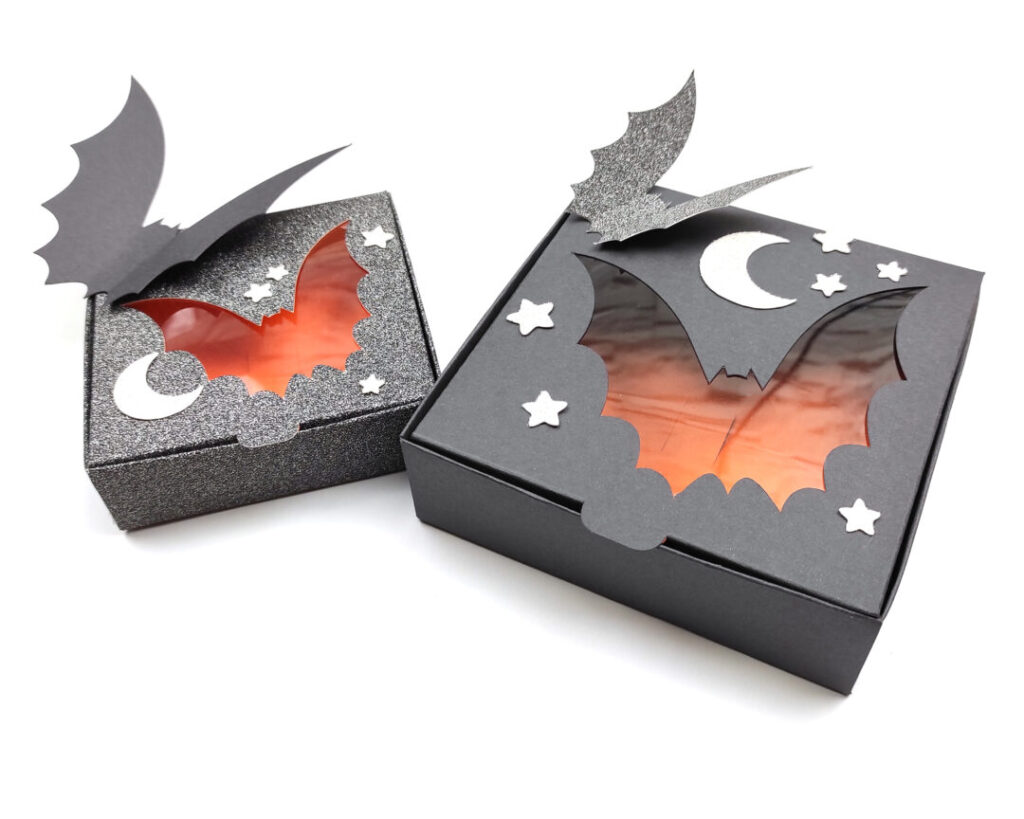 Easy peasy and quick! If you have to make these boxes for a craft fair boot or for party favors, then you just need to binge cut all and the assembly is a breeze. They look fantastic, but take no time or extra effort.